PVC Floor Tiles Making Machine Description:
PVC floor tiles making machines are used to produce PVC floor tiles. These machines typically include an extruder, calender, cooling system, and other equipment. The extruder is used to melt and mix the PVC resin and other additives, while the calender is used to form the PVC into sheets. The cooling system is used to cool the sheets before they are cut into the desired shape and size. The other equipment used in the PVC floor tiles making line includes cutting machines, embossing machines, and laminating machines.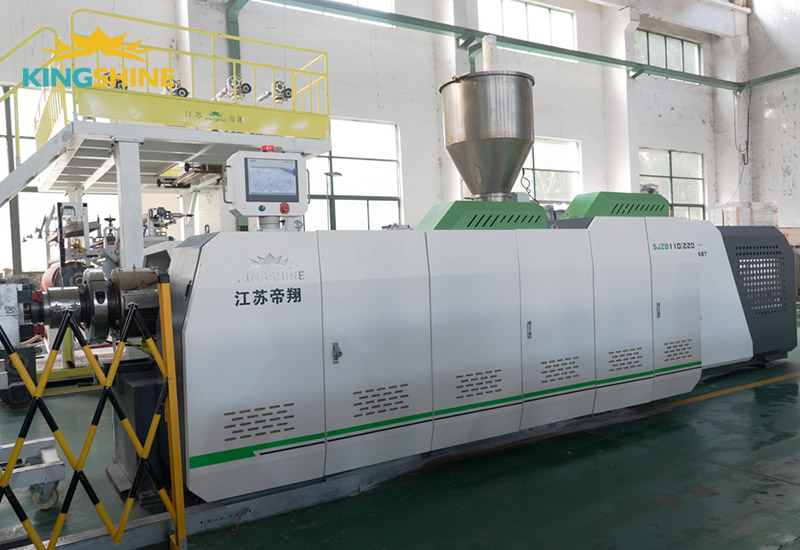 PVC Floor
Tiles
Making
Machine
Characteristic:
PVC floor tiles making machines are typically characterized by their high efficiency, low energy consumption, and low maintenance requirements. They are also designed to produce high-quality floor tiles with consistent thickness and uniform surface finish. Additionally, these machines are designed to be easy to operate and maintain, and they are often equipped with advanced safety features to ensure the safety of operators.
Kingshine Plastic Machine provided are PVC Flooring Machine,LVT Flooring Production Line,PVC flooring production line,PVC Marble Sheet Machine,PVC WPC Foam Board Machine,Plastic Flooring Extrusion Line and so on. Plastic Extrusion Production Lines have high yield and low consumption, easy to operate.